Kurloo will help you track invisible movement in your structure or surface
It delivers precise positioning insights to fuel rational, evidence-based decision-making for plenty of applications.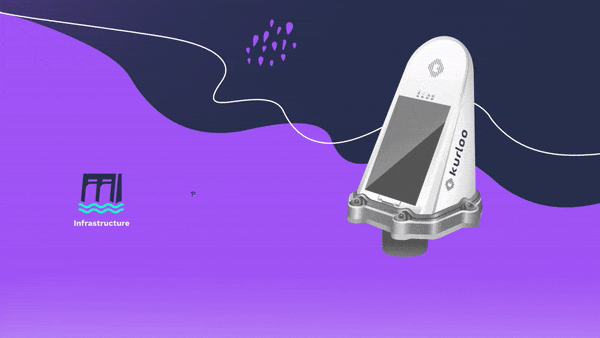 Endless possible applications for every industry
Subsidence Monitoring for impacts of gas extraction
Subsidence and uplift for oil and gas production and storage
Pipeline stability monitoring
Storage tank stability and integrity
Consolidated settlement
Deep excavation monitoring
Dredging replacement
Excavation and filling
Tailings dams
Mass Rock movement and surface displacement
Slope stability
Critical plant stability
Landfill stability and settlement
Coastline and riverbank erosion assessment
Roadway, bridges and embankment monitoring
Waste dump site stability
Earthquake stability monitoring
Landslide prevention monitoring
Remote stability during major rainfall or flooding
Risk assessment and disaster response planning
Dam monitoring
Slope stability
Critical plant and infrastructure stability
Wind turbine stability and integrity
Erosion or scouring
Impact on stability due to sea-level rise
Mining rehabilitation
Near real-time insurance assessment
Premium assessment
Ski lifts, cable cars and amusement parks safety
Structure stability and integrity compliance
Emergency and disaster response assessment
Retaining walls
Slope stability
Automated monitoring
Control point stability monitoring
Live benchmarks
Dynamic datum
Structural health monitoring for asset optimisation and management
Bridge abutments and embankment monitoring
Slope and pavement / track stability (rail and highway)
Reservoir and bulk storage monitoring
Settlement tanks and processing and treatment plants
Telecommunication infrastructure (data, cellular and broadcasting network)
Accessible precise positioning for everyone.
No matter what your industry, our team have created an intelligent platform to deliver detailed insights for a broad range of users.
Capture, visualise and manage displacement data like never before. Empower the remote operation of your site or project for better informed decisions.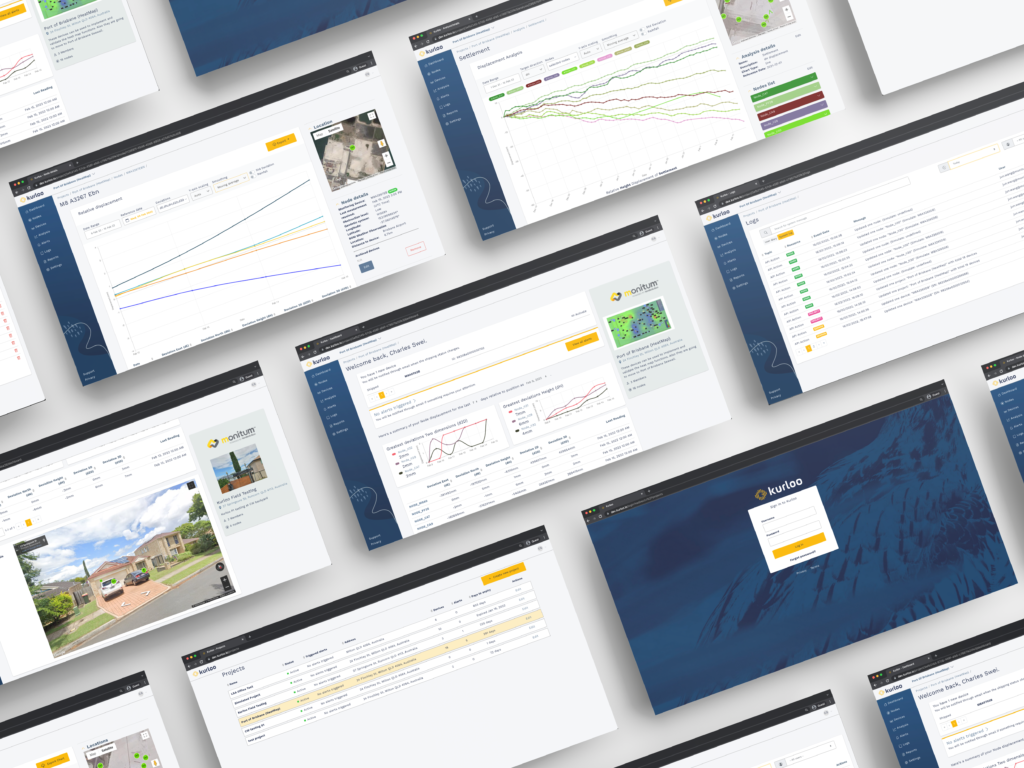 Talk to us about how Kurloo can work for you
Make faster decisions to keep your asset, structure or environment safe.